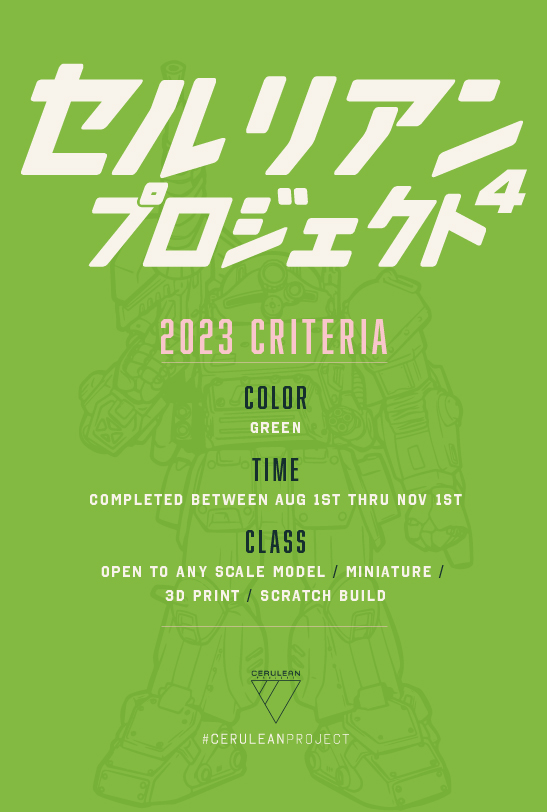 As with last year, the criteria for entering the cerulean project is simple in order to allow artists of all forms of the building world to participate.
The color green must be used in some capacity in your build. This helps established a unifying theme for the show and book.
The piece you intend to submit can be a WIP or fresh build but must be completed between August 01 thru November 01. This can be a new kit, scratch build, kit-bash, miniature, 3Dprint.
Pick a Class: Open to any scale model, miniature, scratch build
Opened up to more options within our hobby.